Sewer Line Repair and Replacement Services
Get expert sewer line repair and replacement services from an experienced local plumbing company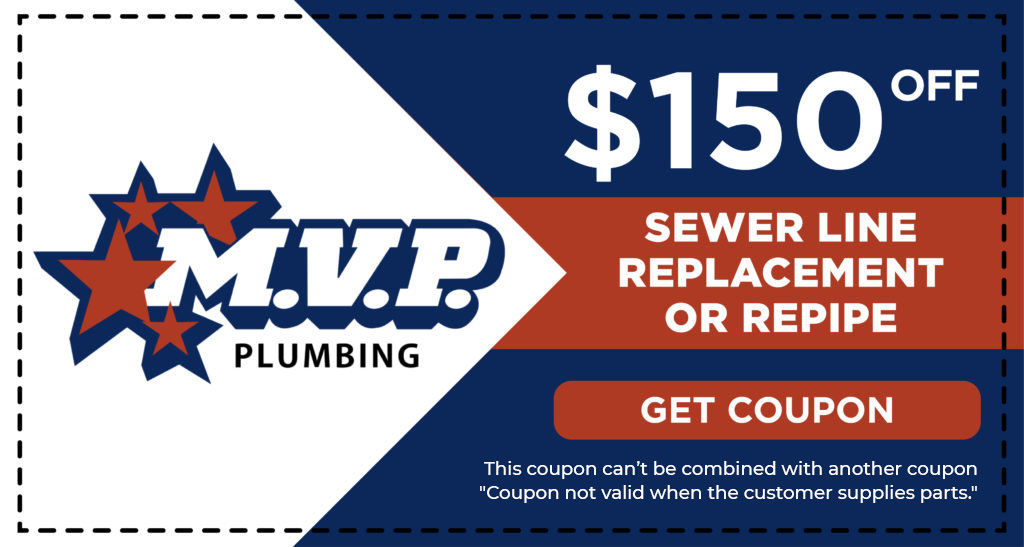 Professional Sewer Line Repair and Replacement Services
MVP Plumbing is a leading local plumbing company that provides specialist sewer line inspection, repair, and replacement services. We have a team of trained and experienced sewer line specialists who quickly diagnose the root cause of the issue within your sewer line. Once we precisely determine the main cause, such as broken branches, root intrusions, deterioration, or damage, we suggest and execute the suitable solution that fits your needs and budget.
Some Common Reasons For Sewer Line Problems
While there can be occasional blockages in your drain, frequent or recurring drain problems indicate more significant issues in your sewer line. Through our advanced sewer camera inspection, we identify the reason for the drain problem and give you options on how to remediate the issue, quickly and efficiently. Here are some of the common reasons for sewer line issues:
Roots intrusions
Hard scale buildup
Breakage of pipes
Deterioration of aging sewer pipes
Leakage in joints
Poor quality pipes
Corrosion of pipes
Natural wear and tear due to shifting of ground
Sewer Line Repair Services
At MVP Plumbing, we have the latest equipment, fully equipped vehicles and highly trained staff to deal with all kinds of sewer line repairs. We are always ready to deal with any kind of sewer line emergency. For minor clogging or buildup, we use the professional snaking technique or hydro jetting, which efficiently removes tree roots and debris buildup.
However, if we encounter some hard spot or suspect any damage to your sewer line, we recommend you to use our expert sewer camera inspection services to determine the degree of the damage and the best solution for the issue. We use advanced hydro jetting or epoxy-pipelining methods depending on the type of damage and repairs required.
Sewer Line Replacement Services
When your sewer line breaks or suffers damage due to aggressive tree root intrusions or if a significant portion of the pipe encounters damage or collapses, it needs immediate replacement. The traditional sewer line replacement method requires excavation in the ground and then performing the replacement with a new sewer pipe. This method is easy and cost-effective for small repairs, but for more extensive repairs, it not only causes damage to your property but can be expensive.
In case of extensive damage to your pipes, we implement our trenchless or no-digging techniques, which do not require full excavation. This enables us to complete the replacement task in nearly half of the time required for the traditional method of replacement. Our trained and licensed sewer line technicians have extensive experience in performing sewer line replacements with speed, efficiency, and precision. We provide you with exceptional quality and customer service at the most competitive price.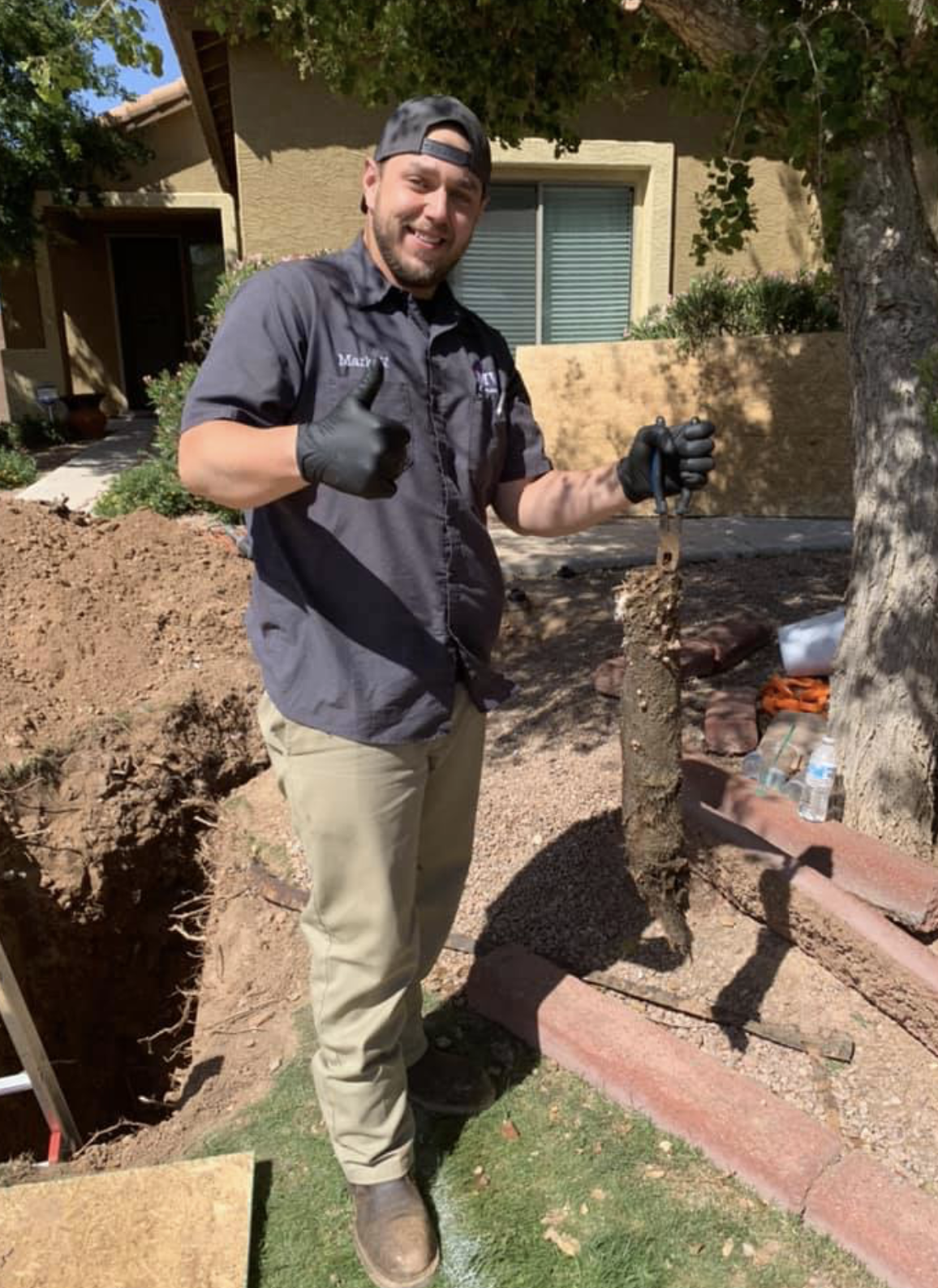 FLUSH YOUR PLUMBING PROBLEMS AWAY WITH EXPERT SERVICE
YOU CAN COUNT ON US TO HANDLE THE JOB WITHOUT A PROBLEM
Contact us today to schedule an appointment