Keep your sewer lines clean and clear with our professional sewer camera inspection services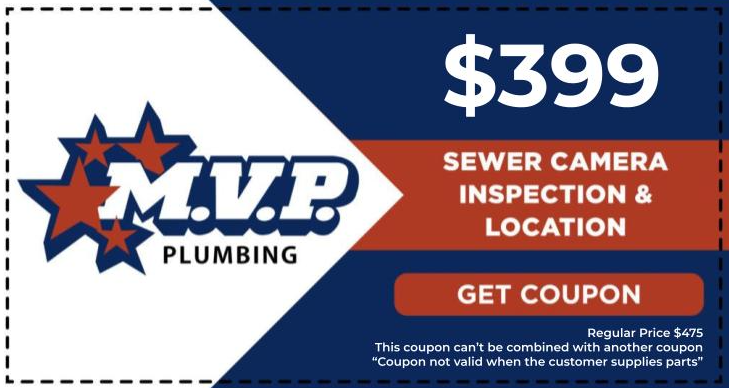 Why Your Drains Need Sewer Line Camera Inspection
If a drain system in your residence or commercial premises is having recurring problems, you need our specialized sewer camera inspection services. Often roots, debris, broken pipes, off-set drain lines, and separated sewer lines can cause drain issues.
You can also experience drain problems if your home is an older building, meaning plumbing may need to be updated and brought up to proper code. In this case, there is a high possibility that plumbing lines may be worn out or damaged. Whatever is the cause of your sewer line problems, it can be frustrating and can cause damage to both the interior and exterior of your residential or commercial space.
State-Of-the-Art Sewer Camera Inspection Services
MVP Plumbing is a specialist in sewer camera inspections, which means you will be one step ahead when you hire us to do your inspection. Our professional team uses state of the art equipment to locate where the issue exists and what is causing the blockage or leak. This allows us to diagnose the issue properly and guide you to the best and most affordable solution. So if you are experiencing recurring issues in your drainage system, get in touch with us. MVP Plumbing is your local expert plumbing company. We will cater to your emergency requests promptly with an inspection and resolve the issue efficiently.
What is a Sewer Camera Inspection?
A sewer camera inspection is an advanced technology that uses specialized sewer cameras to inspect the inside of your drain system. It helps in assessing the internal condition of the primary drain line until it connects with the city's main sewer line.
Having a sewer camera makes it possible for us to detect the problem and the extent of the damage by giving your plumbing technician a clear view of the inside of the drain. As the damage remains hidden, it may worsen over time, leading to severe damage to your property. Which could result in digging up landscape to remove and replace damaged pipes, which can cost thousands of dollars.
How Our Sewer Line Inspection Process Works
As an established local plumbing service provider in the area, we have the latest equipment, knowledge, and experience to handle sewer camera inspection efficiently. Our team of drain cleaning experts arrives fully equipped at your premises when you request us for our service. We insert the high-tech sewer camera into your drain's interior. The camera attaches to the HD video recording equipment, which records the inside of your drain from the entry point until the main public sewer line.
After we are done with the inspection, we view the video to identify the damage and its location and make recommendations based on what we find in the footage. In most of the cases, there are minor issues such as; tree roots, accumulation of debris, etc. which we resolve quickly with our latest drain cleaning techniques. Through our expertise, we restore your peace of mind and help you in avoiding any inconvenient, stressful situation.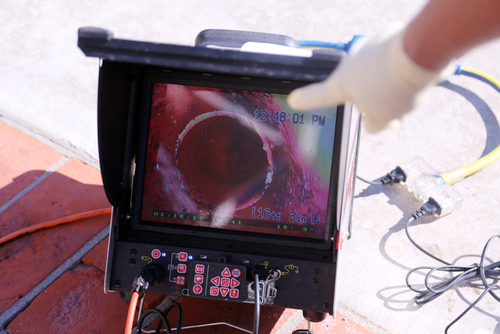 FLUSH YOUR PLUMBING PROBLEMS AWAY WITH EXPERT SERVICE
YOU CAN COUNT ON US TO HANDLE THE JOB WITHOUT A PROBLEM
Contact us today to schedule an appointment